The Revival of Gold Jewelry
Gold jewelry was, is, and always will be in style, one time more, and one time less. In addition, there is a class of people who permanently will wear gold ONLY, but these individuals may not be bounded to high fashion and follow more their particular style, due to taste or simply can afford precious metals.
These days, the revival of the gold rush is taking place on main street. Designers offer all kind of gold jewelry, in all categories. They may be made of brass, gold plated or gold painted, in a minimalist style to make the jewels affordable.
Silver jewelry dominated the trends over years, and most of our customer will still prefer silver. However, we added to our collection some gold statement pieces from the prestigious UNO de 50 jewelry brand. Iconic pieces, which were most successful in silver and became a trend, are coated also in Gold nowadays.
Gold jewelry will always shine
UNO de 50 invests in pieces with a narrative, but represent the category of statement jewelry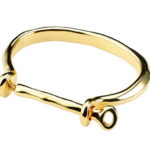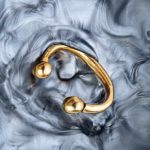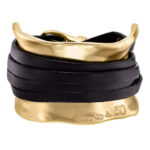 Necklaces that are that original, suggesting that they will never go out of style. Gold with leather is a game changer, since these unique pieces transition from day to night, or vice versa.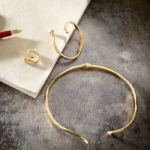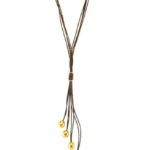 Have you seen an accessory that will enhance your look? Complement your outfits with a wonderful new jewel.